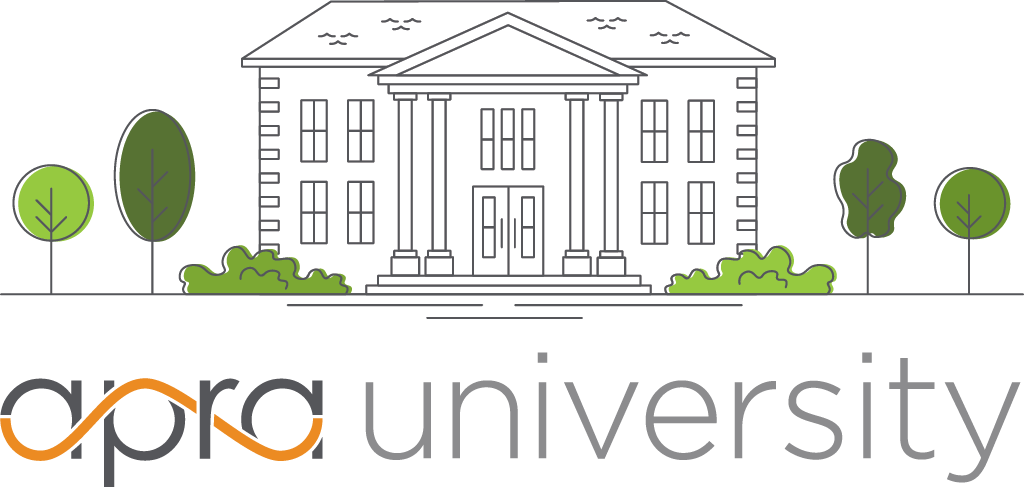 Register

Non-member - $450
Professional Member - $325
Associate Member - $325
Are you a prospect development professional looking to level up your metrics game? Apra's premier virtual event, Plug In to Metrics, is just what you need! On November 1 and 2, immerse yourself in two full days of expert-led learning and networking that will take your skills to the next level.

Our faculty of seasoned experts will provide comprehensive sessions on the hottest topics in prospect development metrics, including how to shape metrics that measure pipeline growth and performance, identify optimal performance metrics, implement systems to track critical campaign metrics and organize visualized metrics into useful delivery systems. Plus, you'll learn how to effectively communicate and analyze metrics to provide valuable insight.
The best part? Since Plug In to Metrics is a virtual event, it's easy to participate from anywhere without any travel involved. Don't miss out on this unique opportunity to connect with other professionals in your field and enhance your skills.
Stay tuned for more information, including details about our education and speaker lineup. In the meantime, secure your seat by registering for the event and use #PlugIn23 to share your excitement about the excellent education you'll receive. Don't wait – register now!
Schedule of Events:
All times are in Central Standard Time
Additional Session Details are to be added as confirmed
Wednesday, November 1, 2023
10:15 a.m. - 11:00 a.m.
Opening Keynote
11:10 a.m. - 12:00 p.m.
Metrics 101: Defining and Deciding What to Measure
Metrics 201: Refining Metrics Over Time
12:15 p.m. - 1:15 p.m.
Lunch-and-Learn Part 1: What Metrics Matter?
1:30 p.m. - 2:30 p.m.
Relationship Management Essentials for Metrics
Establishing a Metrics-Driven Culture
2:40 p.m. - 3:30 p.m.
Putting Our Own Oxygen Masks on First


Thursday, November 2, 2023
10:00 a.m. - 10:50 a.m.
Trust, Accountability, and Transparency: Helping Leadership Understand Metrics Data
Metrics 102: Metrics Reporting / Let's Get Tech-y: Building Metrics Into Your Tech Stack
12:15 p.m. - 1:15 p.m.
Lunch-and-Learn Part 2: Putting Metrics into Motion
12:25 p.m. - 1:00 p.m.
Advancement Services Metrics: Prospect Development as a Secret Advantage