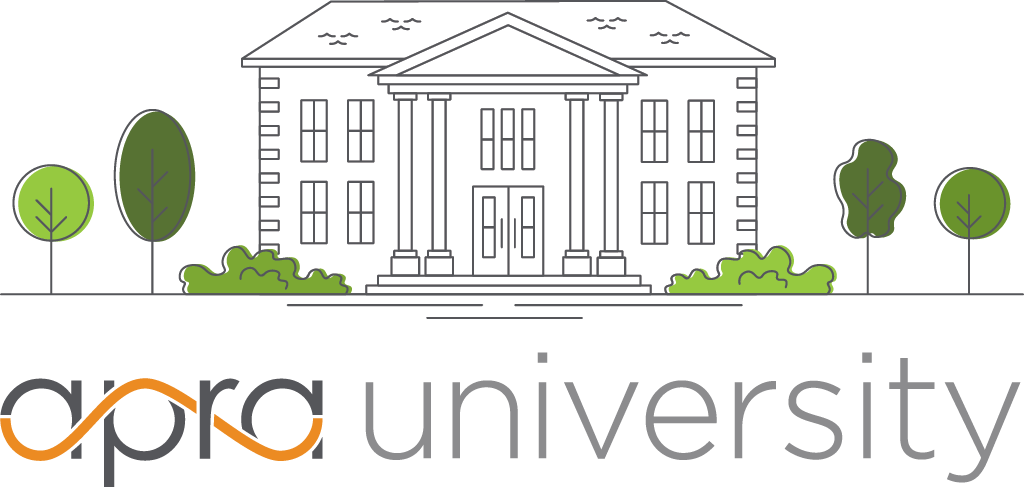 Get Started with Apra University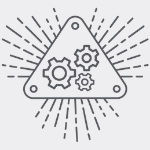 Set Your Preferences
Set your preferences on your profile page to find content perfect for your interests and needs. Instructions for updating can be found on the FAQ page. Your login information to Apra University is the same as the credentials you use for the Apra website.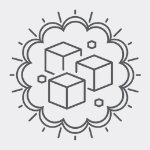 Explore Educational Bundles
Apra has made it easier for you to navigate and determine the best recorded content for your needs by creating education bundles that target your education, from Conference Highlights to Ethics in Action to Wealth Indicators and more. New to Prospect Research? Take advantage of the Apra Fundamentals online modules to fast-track your onboarding.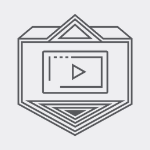 Launch Your Learning
Gain prospect development knowledge, on us! Watch the industry panel "President's Panel: Apra Leaders Reflect on the Past and Plan for the Future" recorded at the Prospect Development virtual event in July 2021.
Upcoming Webinars
Contains 2 Component(s)

AI is a powerful tool that can help you cut through the noise to find the constituents most likely to give to your cause. Unfortunately, most nonprofit organizations are not equipped to leverage AI or understand its impact. Join Windfall team members to hear their insights on how nonprofits can leverage AI to predict those most likely to give to your organization. Our speakers will demystify common terms, explore the latest hype cycle, and share how Windfall is making artificial intelligence more accessible to nonprofits without sacrificing accuracy and quality. You'll leave this session empowered to explore, implement, and measure the results of AI initiatives for your organization. This session explores: ● What AI is and what the hype is all about ● How Windfall makes AI more accessible to nonprofits ● How to map the existing market and solutions for AI ● Understanding the types of questions to ask vendors during evaluations ● Best practices around implementing AI models and measuring results

AI is a powerful tool that can help you cut through the noise to find the constituents most likely to give to

your cause. Unfortunately, most nonprofit organizations are not equipped to leverage AI or understand its
impact.
Join Windfall team members to hear their insights on how nonprofits can leverage AI to predict those
most likely to give to your organization. Our speakers will demystify common terms, explore the latest
hype cycle, and share how Windfall is making artificial intelligence more accessible to nonprofits without
sacrificing accuracy and quality. You'll leave this session empowered to explore, implement, and measure
the results of AI initiatives for your organization.


This session explores:


● What AI is and what the hype is all about
● How Windfall makes AI more accessible to nonprofits
● How to map the existing market and solutions for AI
● Understanding the types of questions to ask vendors during evaluations
● Best practices around implementing AI models and measuring results

*Full participation is applicable for 1.0 points in Category 1.B -Education of the CFRE International application for initial certification and/or recertification

Chris Ferraioli

Technical Data Science Manager

Windfall

Chris Ferraioli has been at Windfall since 2020, where he is a Technical Manager and Team Lead of Windfall's Data Science team. Much of his time is dedicated to developing machine learning models to help Windfall's customers meet their goals. Chris now lives in the Bay Area, but grew up in New Jersey and has lived in various places in between New York and DC. Before Windfall, he worked in data science at Cruise, an autonomous vehicle manufacturer. Chris holds a Ph.D from the University of Maryland.


$i++ ?>

Laura Streeter

Senior Customer Success Manager

Windfall

Laura Streeter is a Senior Nonprofit Customer Success Manager at Windfall. She helps her customers become more data-driven in their fundraising outreach and segmentation strategies. Laura has a deep healthcare philanthropy experience, most recently at the University of Colorado Anschutz Medical Campus. Laura enjoys bringing her diverse fundraising background to the table to help customers better leverage Windfall's data.


$i++ ?>

Register

Non-member - Free!
Professional Member - Free!
Associate Member - Free!

Contains 2 Component(s)

Includes a Live Web Event on 12/13/2023 at 12:00 PM (EST)

This event will showcase how the latest AI and large language model technologies can be used to build a genuine understanding about donors. The more you know and understand your donors the better you can drive deep, lasting relationships. This is an art as much as a science, so what role can AI play to help deliver true knowledge about an individual or an entity? Join this webinar to hear from Tom Dredge and Jess Denny at Xapien, an AI-powered background research tool used by leading universities, colleges and non-profits for prospect research and due diligence. They'll explore: 1. What it really means to "know your donor" in 2024 2. The role of AI 3. Risks & opportunities with using generative AI 4. A demonstration of how you AI can be used in prospect development Sign up now to hear from the experts and see the latest applications of generative AI to prospect research & due diligence in a live product demo.

This event will showcase how the latest AI and large language model technologies can be used to build a genuine understanding about donors.

The more you know and understand your donors the better you can drive deep, lasting relationships. This is an art as much as a science, so what role can AI play to help deliver true knowledge about an individual or an entity?

Join this webinar to hear from Tom Dredge and Jess Denny at Xapien, an AI-powered background research tool used by leading universities, colleges and non-profits for prospect research and due diligence. They'll explore:

1. What it really means to "know your donor" in 2024
2. The role of AI
3. Risks & opportunities with using generative AI
4. A demonstration of how you AI can be used in prospect development

Sign up now to hear from the experts and see the latest applications of generative AI to prospect research & due diligence in a live product demo.




*Full participation is applicable for 1.0 points in Category 1.B -Education of the CFRE International application for initial certification and/or recertification

Jess Denny

Head of Comms & Marketing

Xapien

Jess is an experienced communications and strategy professional with a particular interest in corporate intelligence and how technology can enhance and transform working practices and outputs.

Jess currently leads Xapien's communications and marketing strategy. Xapien is AI-powered background research tool used by leading universities, colleges and non-profits for prospect research and due diligence.

Jess has hands on experience of using Xapien from her former role at international strategic communications company C|T Group where she specialised in complex open source intelligence investigations for corporate and government clients.

During her seven years in strategic communications, Jess developed experience of all stages of political and corporate campaigns, from research and analysis to strategy development, coordination, implementation, and engagement. Her work has supported clients in complex disputes, investigations and litigation. She has worked on African, Middle Eastern, European and Latin American-focused projects.

Jess speaks fluent French, has a degree in Philosophy and French from the University of Oxford.

$i++ ?>

Tom Dredge

NFPO Industry Lead

Xapien

Tom is an experienced sales and strategy lead who has a keen passion for understanding the place of AI in today's complex and demanding world.

Tom currently leads the sales and go to market strategy for the NFP sector Xapien is AI-powered background research tool used by leading universities, colleges and non-profits for prospect research and due diligence.

Tom began his AI venture at Google where he was part of the original automation team and helped clients understand how to best utilise and work hand in hand with automated processes to enhance, not replace. Tom has since worked with several emerging technologies, launched and scaled go-to-market teams across EMEA.

$i++ ?>

Register

Non-member - Free!
Professional Member - Free!
Associate Member - Free!

Contains 2 Product(s)

Apra is excited to bring you Apra Fundamentals: Prospect Research! Join us for online networking opportunities and learning exercises combined with additional learning in the weeks leading up to the event. You will not only have access to the online community of attendees and faculty experts, but also the opportunity to attend a virtual program taking place on March 11, 13, and 15 The program focuses on the four key areas of prospect development: Campaigns, Prospect Research, Prospect Management, and Data Science. It also explores fundraising terms and technologies as well as techniques and resources for finding and analyzing biographical, background, and financial information; introduces participants to corporate and foundation research, and delves into how available data can be used to formulate gift capacities and inform fundraising operations. In addition, the program covers guiding concepts related to prospect research, such as navigating ethical considerations in conducting research, best practices for managing and reporting prospect data and creating quality research products.

Apra is excited to bring you Apra Fundamentals: Prospect Research! Join us for online networking opportunities and learning exercises combined with additional learning in the weeks leading up to the event. You will not only have access to the online community of attendees and faculty experts, but also the opportunity to attend a virtual program taking place on March 11, 13, and 15

The program focuses on the four key areas of prospect development: Campaigns, Prospect Research, Prospect Management, and Data Science. It also explores fundraising terms and technologies as well as techniques and resources for finding and analyzing biographical, background, and financial information; introduces participants to corporate and foundation research, and delves into how available data can be used to formulate gift capacities and inform fundraising operations. In addition, the program covers guiding concepts related to prospect research, such as navigating ethical considerations in conducting research, best practices for managing and reporting prospect data and creating quality research products.

All times are in the Central Time Zone.




Monday, March 11, 2024

10:30 a.m. - 12:00 p.m.

Welcome and Introduction

Ethics, Privacy and Security Best Practices

Through the use of case studies, participants and faculty will explore regulations, considerations, and best practices for the responsible use of data for fundraising.

Prospect Identification

Participants work in small groups to identify top prospects for assigned scenarios using a provided data set.

12:00 p.m. - 12:30 p.m.

Optional Q&A: What is your toughest prospecting challenge?




Wednesday, March 13, 2024

10:30 a.m. - 12:00 p.m.

Working with Development Officers

Explore tried and true techniques for prioritizing research requests, establishing standard deliverables, and orienting fundraisers to what research is and your role in it.

Capacity Ratings

Learn about estimating wealth using 5% capacity ratings, real estate holdings, partnerships with vendors and screenings, plus common troubleshooting barriers.

12:00 p.m. - 12:30 p.m.

Optional Q&A: What challenges have you experienced with development officers? Stump us!

Friday, March 15, 2024

10:30 a.m. - 12:00 p.m.

Creating Research Profiles

In this group exercise, we will all work together as a team to find available information and distill it in profile format.

Portfolio Management

Faculty will share best practices for portfolio management, prospect identification, and portfolio meetings.

12:00 p.m. - 12:30 p.m.

Final Q&A: Our panel of experts will round out the day by answering your toughest questions.

Register

Non-member - $545
Professional Member - $425
Associate Member - $425
| Access Date | Quiz Result | Score | Actions |
| --- | --- | --- | --- |