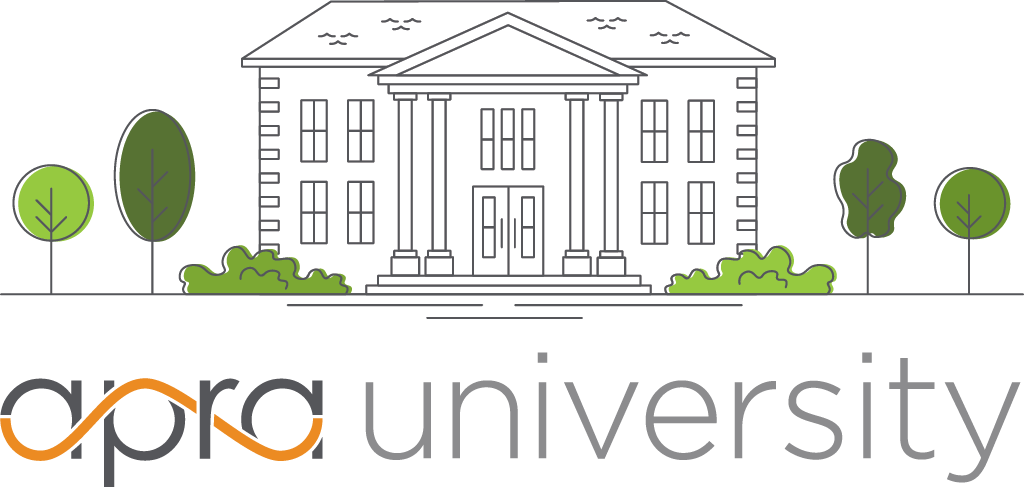 2022 Plug In to Leadership Recordings Bundle
Register

Non-member - $350
Professional Member - $245
Associate Member - $350
Missed out on Plug In to Leadership's live sessions? Enjoy recordings of eight sessions designed to expand on Apra's Body of Knowledge Leadership domain that attendees rated an average of 4 stars out of five!
Attendees had the following things to say:
The speakers were "relatable and authentic" and by attending they "felt part of a community".
"The DEIBJA sessions surprised me with its practical suggestions. Most DEI workshops do not do this or do it well."
"The Ted Lasso-themed session was so good. I enjoyed the framework/hook and the content."
"Apra is a special place for many of us as it shaped our career."
The following sessions were recorded as part of Plug In to Leadership:

Opening Keynote: Achieving Your Leadership Potential with Jenea Oliver Ph.D., Senior Vice President and Chief Development Officer at Children's Mercy Kansas City.
Lassoing Your Leadership: Using Emotional Intelligence to Build Influence & Drive Change with Emily Walsh, COO at the Community Foundation for Southern Arizona.
Growing Success - How to Have a Voice at the Table and Advocate for Yourself and Your Team! with Prisca Zaccaria, Senior Director of Prospect Development at the University of Georgia.
Apra's Body of Knowledge: Making the New Leadership Domain Work For You with Jon Garrow, Director of Prospect Research & Development at Willamette University.
Get in the Driver's Seat - Defining and Promoting Your Role as a Leader in Prospect Development with Beth Trammell Inman, Senior Director, Prospect and Donor Research at Shriners Children's.
Cultivating Diversity, Equity, Inclusion, Belonging, Justice and Access (DEIBJA) in Your Workplace with Suzi Elzie-Tuttle, Senior Prospect Analyst at UC Berkeley, Teri Brickey, Senior Manager for Individual Giving, Acquisition & Growth at the National MS Society, and Hodan Hassan, Assistant Dean for Advancement at Stony Brook University.
Workshop: Giving and Getting Feedback with Janice Cunning and Margaret Katz Cann of Fundraising Leadership
Saying Yes, Being Apprehensive and Lifelong Learning: Tips for Leaders from a Retiring One with Diane Crane, Former Associate Vice President of Strategic Engagement at Oklahoma State University Foundation, and Courtney Wolfe MacNelly, Assistant Director of Development for Academic and Student Affairs at Oklahoma State University Foundation.