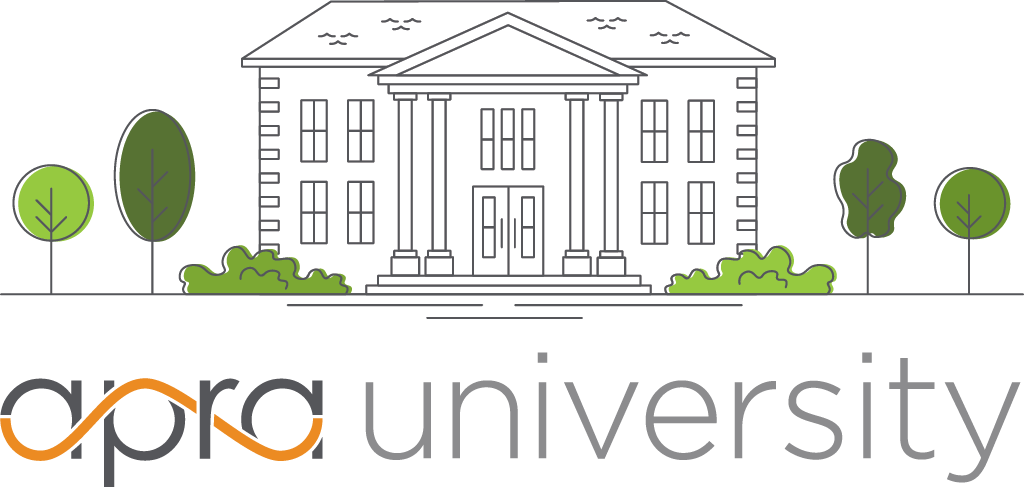 PD 2021 Full Conference Bundle
Register

Non-member - $690
Professional Member - Free!
Associate Member - $515
Get the Prospect Development 2021 conference bundle for 30+ educational recordings on a variety of topics.
7 Steps to Elevating Prospect Research and Data-Driven Decisions to Achieve Fundraising Goals
DON'T PANIC! A Panel Perspective on Adapting Advancement in COVID-19
A Giving Pyramid Model: Wealth Screening to Strategy
I'll Be There for You: Campaign Planning Partnerships
Getting Everyone to Take an Interest in Interests
Starting from Scratch: Building Thirty Portfolios in Six Weeks
Leveraging Data to Improve Healthcare Fundraising Results
Chasing Alpha with SEC Data
Modernizing Moves Management with Data Visualization
Boost Annual Fund Effectiveness with Python's Data Science Ecosystem
The Metrics Gambit: Developing a Culture of Accountability During a Strategic Pivot
Get in the Driver's Seat: Defining and Promoting Your Role as a Leader in Prospect Development
Apra Talks: Communication can be hard. Words are important.
Leadership in Diversity, Equity, & Inclusion: My Experience as a Case Study
Want to be a Director? - Going from Researcher to Development Director
Use the Force! Insights, Intuition, and Trust
President's Panel: Apra Leaders reflect on the past and plan for the future
Positioned For Success: Taking the leap from Salaried to Self-Employed
News vs. Noise: Action-Oriented News Alerts
Diversity, Equity, and Inclusion for Prospect Researchers in Healthcare
A Survey of International Prospect Research Strategies and Context
This is the Way: Developing a Proactive Prospecting Program
Targeting Your Bullseyes: Inform Your Internal Prospecting
The Great Balancing Act: How to run a database screen when you're a shop of one
Designing a CFR Prospect Development Toolkit
Don't Stop Achievin': A Goal Planning Journey
Beyond Portfolios and Prospect Research
KonMari Your Portfolio: Teaching Gift Officers the Life Changing Magic of Objective Portfolio Management
Portfolio Reveals
The Fundraiser Scorecard: Simple, Effective Fundraising Metrics
From Identification to Portfolio Action: A Blueprint for Creating a Proactive Prospect Identification and Pipeline Management Program
Meetings that Matter: Driving Fundraising Success through Deliberate Planning