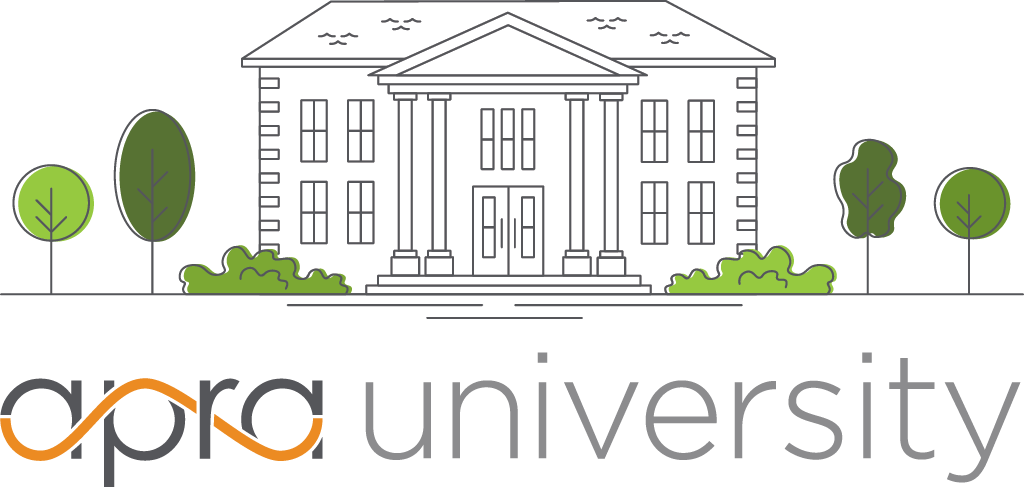 2022 Plug In to Leadership
Apra is excited to announce this year's signature virtual learning event, Plug In to Leadership! Scheduled for November 2-3, join your fellow prospect development professionals for two days of interactive education and networking. This year's event delivers industry-leading education, curated by your peers, for experienced leaders and those beginning their leadership development journey. The best part? You can enjoy this educational event from your office or home, making it both a convenient and affordable option. Plug In to Leadership content will expand on the competencies featured in Apra's NEW Body of Knowledge Leadership Domain, launching in September 2022.
Keep an eye out for more information, including the education and speaker line-up, to come soon. In the meantime, secure your seat by registering for the event, and share your excitement about the excellent education you'll experience using #PlugIn22.
Sponsored by

What Can You Expect at Plug In to Leadership?
Before the Event
Take advantage of these pre-event engagement opportunities kicking off in the fall:
Participation in the Plug In to Leadership cohort, including an online discussion forum and access to resource material.
Access to the attendee list to establish connections and networking ahead of the live events
During the Event
You'll participate in live, interactive learning opportunities via Zoom webinars and meetings on Wednesday, November 2, and Thursday, November 3. Check out the Schedule of Events tab for more detailed information.
After the Event
Attendees will have continuous access to the Plug In to Leadership Course via Apra University and all session recordings.
If you encounter any issues registering, please email info@aprahome.org