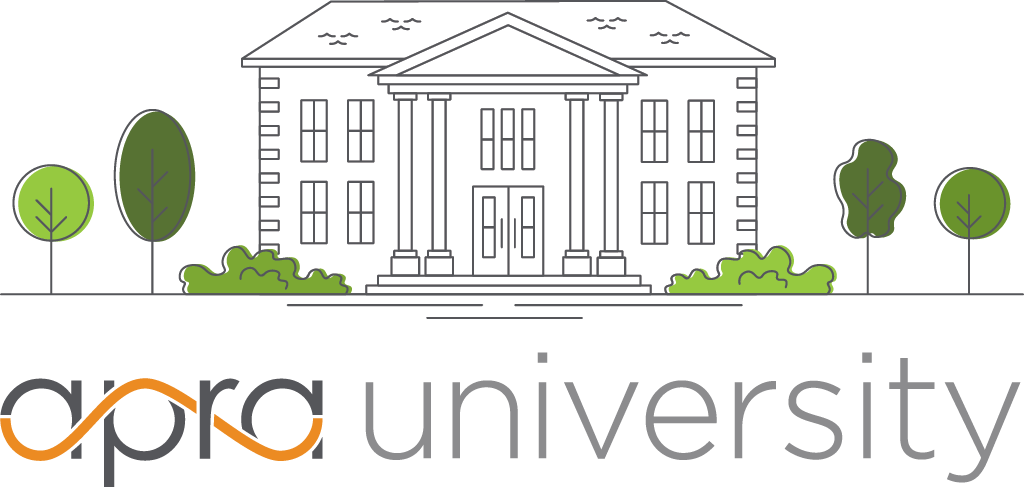 Apra Premier Webinars Bundle
Register

Non-member - $310
Professional Member - Free!
Associate Member - $205
Check out all three of Apra's Premier Webinars with this exclusive bundle package!
November 2, 2021: Building Community: A Culture of DEI in the Workplace
November 9, 2021: Building a High Performing Team in the New Normal
November 16, 2021: Data Privacy and Ethics
All three webinars taking place 2pm-4pm EST.
This bundle is worth up to (6) CFRE points.
Contains 2 Component(s)

Diversity, Ethics and Inclusion (DEI) is a top-of-mind subject for many of us in the industry. This webinar will kick off with a panel discussion on talent management and inclusive leadership in your organization. Invited speaker, Sharon Parkinson will discuss the steps that Vassar College took as a campus community to become a more inclusive, just and diverse institution. Sharon will discuss how Vassar's Advancement Office incorporated DEI into their office culture and the work that she did to "center" DEI within prospect development. Sharon's presentation will leave you with critical tools and ideas to help you define how you want to transform your office culture! Attendees are also encouraged to utilize the new Apra DEI Data Guide. This webinar is worth (2) CFRE points.

Contains 2 Component(s)

Join us for a special two-hour Apra Premier Webinar on November 9th! This highly interactive webinar will start with a panel discussion on employee retention and recruitment. Our panel participants will cover recognizing talent (outside of compensation), finding diverse talent, and advocacy. Breakout rooms will discuss topics related to remote work and participants will learn about change management strategies and creating a positive team culture. Sessions will allow attendees to participate in discussions relating their current working status and gain knowledge of ways their colleagues are empowering their own teams. This webinar is worth (2) CFRE points.

Contains 2 Component(s)

Join us for the final installment of our special Apra Premier Webinar Series, on the topic of Data Privacy and Ethics, taking place November 16th. This webinar will kick off with an overview of the ethics and data privacy landscape, domestic and international privacy laws, ethical considerations, data privacy, challenges, and more. Attendees will then go into breakout rooms based on their organization type to discuss challenges with ethics, due diligence and data privacy in their sector of the industry. After breakout sessions, Sarah Balogh (New York University) will join the group to talk about how they shaped an ethics/due diligence program at their organization with time for a Q&A with attendees. Finally, we will share an overview of the Apra DEI Data Guide Toolkit and how attendees can apply that within their own work. This webinar is worth (2) CFRE points.